The Research Rainmaker
Showcasing the top research news from around UTHSC
Ask the Expert
Q
Where should I go for help recruiting subjects for a clinical trial?
A
Most clinical investigators begin by reviewing the patient population in their practice group and other patients in the hospital database where they practice to identify potentially suitable subjects.  In addition, both the Office of Clinical Research and the TN-CTSI can help you. The Office of Clinical Research can provide PIs with research coordinator/s who can…
... read more
News Stories
Keisling, CDD Receive New National Support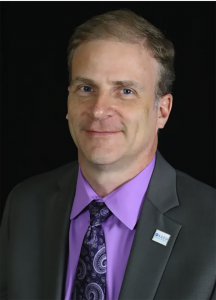 Bruce Keisling, executive director of the UTHSC Center on Developmental Disabilities (CDD), recently received a new $113,670.00 award from the Department of Health and Human Services. The grant is part of a $150 million federal investment by the Biden administration to expand the public health workforce within the Administration for Community Living's disability networks.
The UTHSC CDD is one of 67 University Centers for Excellence in Developmental Disabilities (UCEDDs) and 60 Leadership Education in Neurodevelopmental and related Disabilities (LEND) programs in the United States. These programs were established by the federal government to develop interdisciplinary training, clinical and community service, and applied research related to developmental disabilities.
The UTHSC center includes 10 disciplines, from speech and language pathology to social work and from psychology to developmental pediatrics. As UCEDD director, Dr. Keisling leads a wide array of faculty and staff working to meet the needs of people with disabilities in our community.
Dr. Keisling, a 2021 Fellow of the American Association on Intellectual and Developmental Disabilities, also holds the Shainberg Professorship in Developmental Pediatrics, and is an associate professor of Pediatrics at UTHSC.
Congrats to Dr. Li and Dr. Lu
Congrats to Dr. Kui Li, professor in the department of Microbiology, Immunology, and Biochemistry, and Dr. Lu Lu, professor in the department of Genetics, Genomics and Informatics for their newly funded collaborative grant!
Drs. Li and Lu are multiple PIs on a $423,500 award from the National Institute of Allergy and Infectious Diseases for their project, "Host genetic determinants regulating susceptibility/resistance to SARS-Co-V-2."
Their study is aimed at understanding the host genetic factors that affect the abilities of the SARS-CoV-2 virus to multiply and to inflict disease in infected hosts. Dr. Li and Dr. Lu hope to identify those critical nodes that help predict disease severity or are amenable to therapeutic and/or prophylactic targeting.
New Cross-College Collaborative Supported with National Award
We're celebrating a new cross-college collaborative project that just snagged national funding!
The National Institute of Arthritis and Musculoskeletal and Skin Diseases has awarded $372,680 in support of the study, "Muscle GPRC6A regulation of protein turnover with overload and disuse recovery."  James Carson, PhD, FACSM, senior associate dean for Research and Graduate Studies in the college of Health Professions, is the lead PI. Dr. Carson is also deputy director of the Tennessee Institute of Regenerative Medicine (TennIRM) and professor in the department of Physical Therapy.
Min Pi, PhD, associate professor in the division of Nephrology in the department of Medicine, also serves as a PI on the project. Other members on the team are Stephen Alway, PhD, FACSM, dean of the college of Health Professions, professor in the department of Physical Therapy and in the department of Physiology; and Darryl Quarles, MD, UTMG endowed professor, director of the division of Nephrology in the department of Medicine, and associate dean for Research in the College of Medicine.
See All News Stories